"A methodical breaking down of all your senses until you are crushed and insensible."
I am slowly getting used to the whole different rhythm that this project entails. Posts are tending to be around a week to ten days apart, rather than the three or four days I settled into with the Fall blogs. Whilst The Fall undoubtedly have one of the most diverse back catalogues in existence, even they can't compare to the experience of running through a selection of artists that might take in complex Italian prog, American opera, spaced-out krautrock, avant-garde minimalism and abrasive free jazz in the space of one 'batch'.
There is some continuity, though: my wife and children think that it is all, just like The Fall, a bloody racket!
As ever, any opportunity you might have to share this post to anyone who might have an interest in the wonderful and frightening world of the NWW List would be much appreciated. Reaching the second letter of the alphabet feels like a notable achievement!
Ash Ra Tempel
Ash Ra Tempel were founded in Berlin in 1971 by Manuel Göttsching (guitar), Klaus Schulze (keyboards/drums) and bassist Hartmut Enke. All three had previously played in improvisational outfit Eruption, formed by Conrad Schniztler who – alongside Schulze – had been in the Tangerine Dream line-up 1969-70.
Their eponymous debut album, released in 1971 on Ohr, featured two side-long tracks. 'Amboss' ('Anvil') is a heady, swirling mix of acid rock and psychedelic jamming that Julian Cope described as 'a methodical breaking down of all your senses until you are crushed and insensible'. 'Traummaschine' ('Dream Machine') features hazy, ambient drone that alternates with dense, fuzzy psych-rock.
Schulze left the band to record a solo album, Irrlicht; he was replaced by Wolfgang Müller on Ash Ra Tempel's second LP, Schwingungen ('Vibrations'), released in 1972. 'Look At Your Sun' is a lazy, Doors-like blues number, featuring quavering vocals from John L (aka Manfred Brück, who also performed with Agitation Free). 'Darkness: Flowers Must Die' is a tense, twitchy amalgamation of PiL, Gong and Damo-era Can. Side 2 is taken up by the title track, which has a gentle, spacey jazz-prog vibe.
Their third album, Seven Up (1973), saw the group collaborate with Timothy Leary. It was recorded in Switzerland, where Leary was living in exile at the time, and features vocals from Leary and a variety of other contributors. It would appear that a great deal of acid was consumed during the recording process, and it certainly shows. There's a wildly unhinged tone to the whole thing, but it's a little unfocused and meandering; not entirely surprising given the amount of hallucinogenics involved.
Join Inn (1973) saw Klaus Schulze rejoin the band, and his reappearance has a significant influence on the album, his taut, agile drumming providing a focus that Seven Up, despite its inventiveness, was lacking. Opening side 'Freak 'N' Roll' is a tour de force of frentic, hard-edged krautrock. In typical fashion, the second side ('Jenseits') is a more open, ambient piece.
By the time Starring Rosi was released (also in 1973), Schulze had disappeared again and Enke had also departed, making the album largely a Göttsching solo project. The 'Rosi' in question was his partner Rosemarie Müller, who contributed vocals. 'Schizo' has a dark, ominous edge to it, and 'Interplay Of Forces' is a tidy piece of folkish prog; however, overall it's all a little flimsy and inconsequential.
Göttsching went on to release a solo album called Inventions for Electric Guitar in 1975, an exhilarating piece that consists of layers of sequenced guitar and synths.  Released nine years later, E2-E4 arguably played an important role in the development of house and techno. After producing the soundtrack for 1976 film Le Berceau de Cristal, the group morphed into Ashra, basically a solo outlet for Göttsching's electronica work.
Association P.C.
Pierre Courbois was a Dutch drummer who was one of the first European musicians to experiment with free jazz. In the early 60s, he formed the Original Dutch Free Jazz Quartet and then the Free Music Quintet; the latter released the furiously chaotic Free Music One And Two in 1968.
In 1969, Courbois formed Association, along with fellow Dutchmen Jasper Van't Hof on keyboards and bassist Peter Krijnen, as well as German guitarist Toto Blanke.
Krijnen left the group during the recording of Association's debut LP Earwax (1970); he appears on side A, whilst his replacement, German Sigi Busch, plays on the second side. Opener 'Spider' is a fairly run of the mill piece of jazz-rock; the lengthy following track, 'Hit The P. Tit', is more interesting, featuring some coruscating psych guitar from Blanke, although like much of the album it settles into a rather comfortable and predictable jazz-rock groove in places. The most striking piece is 'Round A'Bout Nine', a disjointed ramble framed around Busch's throbbing bass that features bracing atonal guitar work from Blanke.
Sun Rotation (1972) saw 'P.C.' (Courbois' initials) appended to the group's name, possibly to distinguish them from US psych-pop outfit The Association.
Once again, the opening track ('Idee A') doesn't exactly push the boundaries, being a light, twinkly bit of straightforward jazz-rock. Thereafter, however, the album loosens up and heads off in a number of intriguing cosmic fusion directions. The lengthy 'Totemism', for example, is a languid funk/prog hybrid; 'Neuteboom' is a gently wonky space jam.
A live album, Erna Morena, was released in 1973. The addition of Heiner Wiberny on sax and clarinet broadened the group's sound, and also saw them take a more free jazz direction. Incredibly frenetic, it features an array of impressively exciting soloing, although there's a slight lack of coherence overall.
Rock Around The Cock (also released in 1973) is surely a contender for both worst ever album title and worst ever cover. Hof had departed to form Pork Pie, and was replaced by Joachim Kühn.
The album is, frankly, a bit of a mess. Opening duo 'Phenis' and 'Polar Anna' are busy but aimless, the former featuring a lengthy and uninspiring drum solo; 'Shirocco' is tunelessly self-indulgent; the closing trio of the title track, 'Autumn in March' and 'Cap Carneval' are ham-fisted attempts at Beefheart-esque jazz-rock. The only successful piece is the ominous drone of ' Mirrored Dimensions'.
The group's final release was Mama Kuku, a 1973 live recording that was released in 1974, featuring American Jeremy Steig on flute.
How much you enjoy the album will depend on how much you love the sound of the flute, as Steig's performance, although undoubtedly fluent and impressive, rather dominates proceedings. As one reviewer on Progarchives commented, 'when he starts to play it's like the band stops to listen'.
Association P.C. disbanded in 1975. From the 90s onwards, Courbois has performed in a variety of mainstream jazz acts.
Anton Bruhin
The Jew's harp (for which Bruhin is best known), according to Wikipedia, is 'also known as the jaw harp, mouth harp, gewgaw, guimbard, khomus, trump, Ozark harp, Galician harp, or murchunga' and 'is a lamellophone instrument, consisting of a flexible metal or bamboo tongue or reed attached to a frame'.
To put it more simply, it's that twangy thing occasionally used by, for example, The Who, Neil Young and the Bay City Rollers.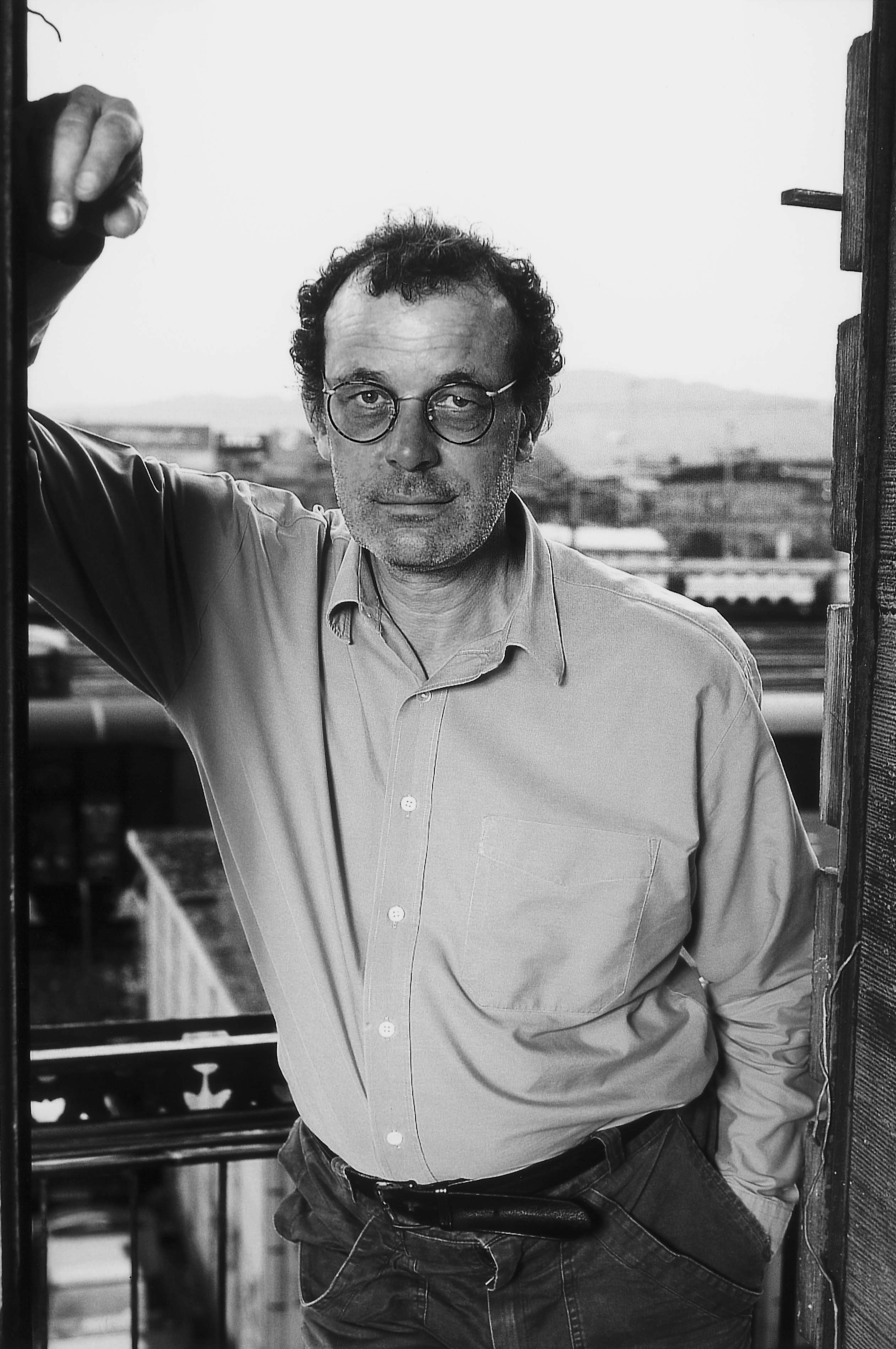 Bruhin was born in Lachen, Switzerland in 1949. From the 60s, he produced poetry and paintings prolifically, and took part in a range of 'happenings', but it is his performances on the Jew's harp that led to his inclusion on the List. The first album released under his name was 1969's Von Goldabfischer.
Von Goldabfischer is one of the rarer titles on the List, copies apparently selling for as much as $900. Recorded in a remote Swiss mountain location, Bruhin plays not only the Jew's harp but harmonica, flute, violin and the 'ch-phon' (an instrument he invented,constructed from a PVC tube and saxophone reed). Accompanied by Stefan Wittwer on electric guitar and Cristian Koradi on bass and cello, he produced twenty sparse, brittle pieces of freak-folk that have been described as a 'demented fragmentary dadaist songform disembowelment of… post-Zappa/Beefheart meets Futura Records'.
The album takes in an impressively bewildering array of styles. 'Alpine Blues' is a fragmented harmonica blues augmented by electronic effects and the brief appearance of a cuckoo clock; 'Okima Tula' is a concise blast of woozy skronk; 'Lack Mer' is an off-kilter piece of ragged skiffle; 'Em Fecker' is a spare bongo/flute folk-psych ramble; 'Winterlied' partners Bruhin's broken croon with a warm, mellow folk-jazz guitar part that gives a nod to Brubeck's 'Take Five'.
It wasn't until 1977 that another Bruhin album appeared. 11 Heldengesänge & 3 Gedichte ('11 heroic songs and 3 poems') was very different to Von Goldabfischer: released as a deluxe double 10″ with a 48 page booklet containing drawings and poems by Bruhin, it was a work of 'sound poetry' that was one of the earliest examples of the art of sampling. He commented that:
'I conceived each hero speaking a different invented dialect and coming from a different fictional geographical region. I also wanted to give each hero his own music as a companion. I have used various musical materials and played a variety of instruments, but also taken parts from existing musics and manipulated them.'
A dizzying mix of spoken word, sound effects, disjointed samples, electronics, strings and several different flavours of jazz, my enjoyment of it was only curtailed by my almost non-existent grasp of German. As none of it is online, I've put together this four-track sample:
In 1978, Bruhin released Neun Improvisierte Stücke 1974 / Rotomotor 1978. The first side consists of six short pieces recorded with Stephan Wittwer. Although occasionally pleasing in a spiky and angular fashion, they're generally a bit obvious in their quiet/loud approach. The 28-minute 'Rotomotor, Ein Motorisches Idiotikon 1978', another piece of sound poetry, filled the second side. It features Bruhin chant a list of words, each one being one letter different from the previous one, looped via a delay pedal. It's original and mesmerising, although becomes rather hard work over nearly half an hour.
There wouldn't be another Bruhin release until 1996. Anton Bruhin Spilt 'S Trümpi (literally, 'Anton Bruhin plays the Jew's harp') contains 29 brief – nearly half of them are less than a minute long – and jaunty folkish tunes. Unless you're a big big fan of the twang of the Jew's harp, you may – as I did – tire of this pretty quickly.
InOut (featuring recordings from 1976-1981, although not released until 1998) is a very different proposition again. The title track is a manic piece of tape manipulation; it's certainly inventive, but becomes tiresome over 23 minutes. The second track, 'Musik, Vielleicht Für Sie' ('Music, Perhaps For You') is similarly lengthy and bonkers, but is more organic, featuring extended passages of sax/clarinet doodling. 'Wochenwende' (a mere ten minutes long) is a caustic cacophony; 'Die Welt' – apparently recorded 'on a cassette recorder equipped with almost used up batteries' – seems to consist of a demonic chipmunk attempting to recreate the soundtrack to Cabaret on a broken toy piano.
2001's Rotomotor also featured recordings from the late 70s. 'Orax' is a barrage of grainy noise; 'Lange Töne' is ten minutes of bleak, reedy drone; 'Paul is 35' is a barren, fractured, dystopian soundscape.
Deux Pipes (2010) saw Bruhin improvise Jew's harp over lo-fi Casio keyboard loops. Vogelsang/Vogelsong/Vogelsung/Vögelsäng (recorded in 1977) was released as a 4-CD box set in 2015: Bruhin recorded birdsong from his house, and then manipulated it into shrieking, distorted, disturbing loops. He was still performing in 2018.
Banten
A Dutch experimental jazz-rock band formed in 1971. Its members – Rob van den Broeck (keyboards), Ernst Reijseger (cello), Jurre Haanstra (drums), Henny Vonk (kazoo and percussion) and Arnold Dooyeweerd (double bass) – all went on to perform in notable jazz-fusion outfits such as The Chris Hinze Combination and Napalis.
They released a sole, eponymous LP in 1972. It's a disparate yet consistently entertaining album, fusing a wide range of jazz/avant-garde/classical approaches. 'Music For Nita And Bert' opens with a meandering kazoo over a loose, free-jazz background; 'Dig Dick' is a subtly frenetic workout underpinned by elastic bass and haunting cello.
'Henna Song' is curious cabaret ballad featuring an unidentified female vocal; 'Monk's Mood' is a straight, concise take on a Thelonius Monk tune. The album concludes with 'Korving', a brief, sparse jazzy meander.
It's an intriguing album, although one that doesn't quite pull together its contrasting influences into a fully coherent whole.
Biglietto per l'Inferno
Biglietto per l'Inferno ('Ticket To Hell') were an Italian prog band formed in Lecco, near Milan, in 1972. Their eponymous debut album was released in 1974.
Released on Trident Records, it's an exemplary piece of complex, mid-70s European prog, fusing classical piano, portentous organ, distorted guitar, overwrought vocals, tight drumming, gently pastoral passages and the deft use of an array of time signatures. The epic, lengthy 'L'Amico Suicida' is a particularly effective example.
They recorded a follow up album, Il Tempo Della Semina, in 1975, but the collapse of the Trident label meant that it remained unreleased until 1992. The ten-minute title track is another piece of taut, classically complex prog:
The album was, however, rather uneven in comparison to their debut. Relatively short pieces such as 'Mente Sola – Mente' and 'L'Arte Sublime Di Un Giusto Regnare' feel rather aimless and incomplete; 'Solo Ma Vivo' has its lively moments, but is blighted by passages of dreary sub-ELP wailing. Overall, the album sounds like a group unsure of where to go next.
An eponymous box set was released in 2003 which included the two studio albums, a live CD, a DVD called Biglietto Story and a 116-page booklet. The live CD was also released separately as Live 1974. Recorded in their hometown Lecco during the group's tour with British hard rock outfit UFO, it mainly consists of songs from the debut album. There's nothing wrong with the performance, but the sound quality is thin and ragged; it's not exactly an essential purchase.
Three of the original members reformed the band in 2007, adding the suffix '.folk' to the group's name. In 2009, they released Tra L'Assurdo E La Ragione ('Between the Absurd and the Reason'). The majority of tracks were reworkings of songs from the debut album, although they also revisited 'Il Tempo Della Semina' and included a couple of new compositions such as the title track.  In general, the reworked tracks, are not actually that folky, although they do add some flute, recorder and accordion. Instead, they sound like 'smoothed-out' versions of their old songs, throwing in some clichéd metal guitar and rather breathless and overwrought vocals supplied by Mariolina Sala. 2015's Vivi. Lotta. Pensa. took a similar approach.
NWWL Mix #06
Biglietto Per l'Inferno – Una Strana Regina (Biglietto Per l'Inferno, 1974)
Banten – Dig Dick (Banten, 1972)
Anton Bruhin – Tropefisch Q. / Wann T Maya Wi (Von Goldabfischer, 1969)
Association P.C. – Scorpion (Sun Rotation, 1972)
Ash Ra Tempel – Darkness: Flowers Must Die (Schwingungen, 1972)