"Categories strain, crack and sometimes break, under their burden – step out of the space provided."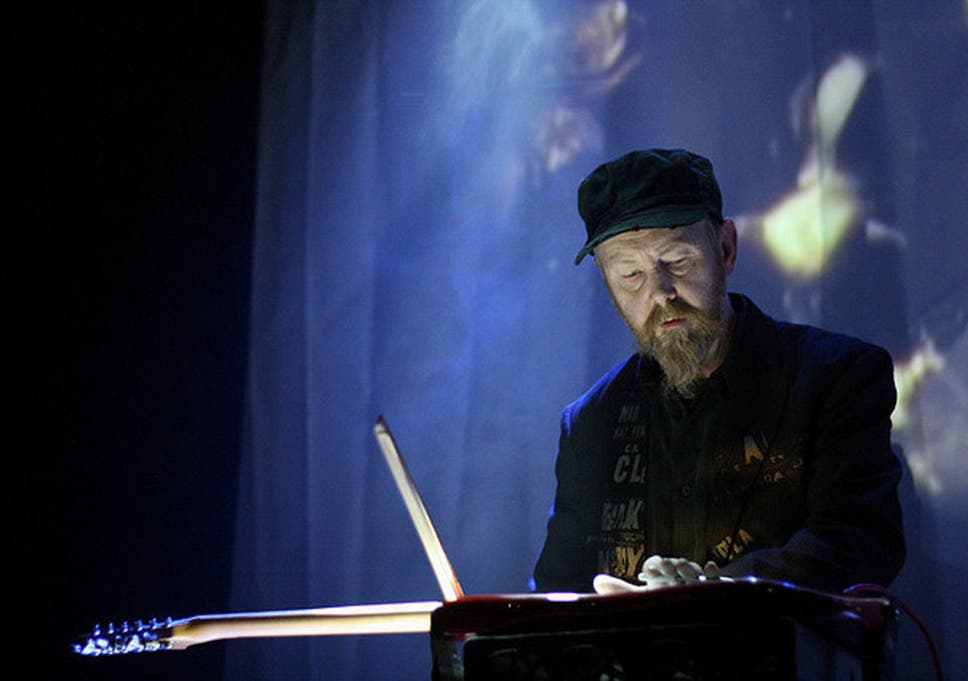 The Nurse With Wound back catalogue is a daunting beast. Whilst it doesn't contain quite the myriad of overlapping compilation and (especially) live albums that make up The Fall's body of work or match the frankly insane productivity of, say, Merzbow, it represents a dizzyingly diverse range of sounds, genres and approaches, often even within an individual album. Add to this the bewildering array of collaborations, compilation appearances and general miscellany, then you have you have the very definition of 'where to even begin?' It is, as Nick Soulsby identifies in this useful primer published by The Vinyl Factory, 'a challenging, amorphous entity'.
NWW's music is often tagged with labels such as experimental, industrial, avant-garde, musique concrète, dark ambient, noise and drone. Whilst all of these terms provide a satisfactory if loose fit for many aspects of the work, trying to establish any sort of overall description of NWW's sound is an utterly futile endeavour. Consider, for example, these three randomly chosen tracks:
Thankfully, my task here is not to analyse the imposing body of work created by NWW (although who knows – I may return to that at some point in the future…) However, before we embark upon the NWW List journey, some context is necessary.
"?????"
NWW's first release, 1979's Chance Meeting on a Dissecting Table of a Sewing Machine and an Umbrella1, featured Steven Stapleton, John Fothergill and Heman Pathak; Nick Rogers, the studio engineer, also added some guitar. The album's abrasive, chopped-up improvisations, recorded in only a few hours, flummoxed Sounds, which abandoned its usual five star system by awarding the album "?????". Although original and inventive in places, Chance Meeting was too often overly dominated by studio engineer Rogers' extended psych-blues guitar soloing (possibly only included because he offered the studio time for free). 
The following year saw the release of To the Quiet Men from a Tiny Girl, the last to be made by the founding trio of Stapleton, Fothergill and Pathak. Although it contains flashes of inspiration, there's a sense of dislocation and aimlessness about the album, possibly the result of growing tensions between the three members. Merzbild Schwet, released only four months after its predecessor, is a far more satisfying concoction. It finds Stapleton starting to display the playful confidence with sampling and sound manipulation that would be a hallmark of NWW.
The fourth NWW album, Insect and Individual Silenced, released in 1981, was subsequently disowned by Stapleton. Like Tiny Girl, it lacks coherence and feels like a selection of potentially interesting samples thrown together with little thought. Homotopy to Marie, released in 1982, was – as far as Steven Stapleton was concerned – the first 'proper' Nurse With Wound album. Stapleton was responsible for almost all of the album's contents, and in, for example, the looping, fascistic chants and layers of kibbled Spanish dialogue of 'The Schmürz (Unsullied By Suckling)' one can sense a funnelling of his vision into a finally coherent approach. 
From this point onward, Nurse With Wound went on to create an immense and disparate body of work. But for the purposes of this blog, we need to rewind to 1979 and the release of Chance Meeting...
'Strange and unusual or peculiar and bizarre.'
The notion of listing influences on the sleeve was inspired by German jazz pianist Wolfgang Dauner (Stapleton described him as 'the tragically unsung hero of Krautrock') who used the approach on his 1969 album Für. Stapleton had built up his knowledge of outsider music through countless hours of record shopping:
'I was just totally into outlandish music… Stuff that was strange and unusual or peculiar and bizarre. I found the best place to find this stuff was second hand stores. London was fantastic for them at the time. I worked in Soho and there were a dozen within a 10 minute walk. So every lunchtime I would go and I got to know the people there and they would save anything that looked unusual.'2
It was through this endless rummaging through racks of obscure LPs that Stapleton met NWW co-founder John Fothergill, who was on a similar quest. 
'It took us about 8 years of constant searching, travelling and discovery to get to the stage where we had enough knowledge to put this list together, of course there are holes and omissions, looking back I am amazed at who was left off, back then information on any left field artists just did not exist except for a chosen few usually slagged off in the conservative music press.'3
Finalising the list was not taken lightly: it took the two of them six months to agree on its contents.4 What they settled on was their anthology of music that had 'broken barriers and been outlandish, or was completely and utterly original'.5 
There were some familiar names on the list, such as Can, King Crimson, Kraftwerk, The Stooges, The Velvet Underground, Robert Wyatt and Frank Zappa. Most of the list, however, was a cornucopia of the obscure, filled with 'French prog, British improv, outré Italian pop, post-punk, noise music, and stuff that doesn't easily fit anywhere'.6
The original list included 234 artists (or 235 if you include the Nihilist Spasm Band, who – as can be seen above – had the sleeve notes dedicated to them). To the Quiet Men from a Tiny Girl featured an expanded list of 291 (including Nihilist Spasm Band, who had moved up into the list proper).
Although Stapleton asserted that at the time 'nobody gave a shit, basically'7, the list proved to be remarkably durable. Its influence began to become noticeable during the 90s, helped by the fact that Chance Meeting… (the first pressing of which was limited to 500 copies) became available on CD in 1990, both as a separate release and as part of the Psilotripitaka box set.
'I started to notice it about fifteen to twenty years later… Nobody initially thought the list was of any interest at all, really. Then at record fairs and things you'd start to see stickers on albums saying part of the NWW List. Then weird things started happening, like reissues of artists that were featured on the list would have stickers on the front, or in the sleeve notes it would be saying it became known because of the list. It was like, wow, because of this little obscure thing we did stuff is really taking off. Then it went global. I've been in record shops in America that have sections just of albums featured in the Nurse With Wound list.'8
'I am amazed and delighted at how popular and influential it has become… I am constantly meeting folk whose minds have been blown by some of the more obscure items they have managed to track down.'9
'Strain Crack & Break'
In 2019, Finders Keepers Records released Strain Crack & Break: Music From The Nurse With Wound List Volume One, a compilation which focused on French artists from the list. 'Strain, Crack, Break' was also the title of the bonus track that was included on the 2001 reissue of Chance Meeting – it featured a cut-up recording of David Tibet reading out the list.
The sheer obscurity of many of the artists named on the list led to speculation that some were inventions. This rumour was occasionally fuelled mischievously by Stapleton himself ('They all exist but I just wanted to throw a bit of intrigue into the mix'10), but they did indeed 'all exist'. As this blog will go on to demonstrate…
Notes
1The title was taken from the surrealist poetic novel Les Chants de Maldoror by Comte de Lautréamont, the nom de plume of French author Isidore-Lucien Ducasse.
2'An A-Z of the most obscure acts on the infamous Nurse With Wound list', Daniel Dylan Wray, Loud And Quiet, 18 Oct 2019
3Interview with Andrew Liles
4Wray, Loud And Quiet
5-7'Got any Horrific Child? Discover the list of the world's 291 weirdest bands', Jennifer Lucy Allan, The Guardian, 24 Sep 2019
8Wray, Loud And Quiet
9Interview with Andrew Liles
10Wray, Loud And Quiet